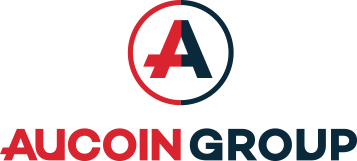 The Aucoin Group
Our company specializes in electrical, instrumentation and mechanical wiring. VAE has successfully completed projects in new construction, design builds and the retrofit project sector. We are committed to providing our customers with the best quality products and services. We continue to provide repeat service to a number of satisfied customers in all areas. Progressive thinking and a highly skilled staff lead our company to look forward to upcoming and innovative projects with enthusiasm.
Date: 03 June 2020
The Aucoin Group, led by Paul and Vic Aucoin, have been providing expert electrical contracting, alarms and surveillance services for over 40 years. Our highly qualified team and professional service will guarantee that the job is done right. Trust your next project to the Aucoin Group. We view our work with you as an opportunity to create a long-term partnership based on trust, integrity, dedication to excellence, and a focus on results. For each of your projects, we combine the right specialized skills and experience with creative thinking, the best products, and innovative technology.
Media Contact
Contact Person: Commercial electrical projects require far greater expertise than typical home electrical repairs. In addition, the quality of electrical work performed has a direct affect on not only the aesthetics of your location, but also its overall function, impacting potential profi
Contact Email: Vic Aucoin's Electric Ltd. (VAE) offers customers the advantages of a small electrical contractor (low overhead, consistent staffing, prompt and personal response) with the synergies of a large contractor (design-build capabilities, bondability and experienced personnel). With our commercial, industrial and infrastructural experience, we can serve your electrical requirements from service calls to design-build of ground up facilities.