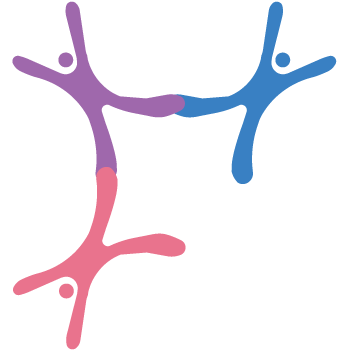 Our Strategy
It's Time For Change is pleased to launch an economic inclusion strategy to stimulate Canada's economy. With a specific focus on connecting Canada's corporate and business community with Indigenous Canadians, their communities and businesses we will drive growth, employment and opportunity.



The economic inclusion network, hosted at the domain, www.itstimeforchange.ca, is more than a jobs or procurement portal, it's a national network embracing a holistic approach to economic development for all Canadians to benefit from.


The inclusion network's holistic approach is based on the fact that income is in our opinion, the most important social determinant of health. This applies to everyone, regardless how you identify yourself or where you live!

The three pillars of our strategy, knowledge sharing, understanding and Inclusion are supported by a comprehensive suite of functionalities including jobs, procurement, supply chain development, capacity building, partnerships, export development, labor market information and an in-platform digital economy that supports community-based engagement of subject matter experts providing Canada's corporate and business community a new and valuable resource.

The economic inclusion network also acknowledges the unique needs of each of our respective audiences. In a successful and healthy economy everyone is a participant!
All Canadian job seekers benefit from one of the most comprehensive single user interfaces with amazing capabilities. Utilizing "alerts and push technologies" we can send jobs to individuals based on their preferences, experience and skills in an effort to "match" them with employers in their back yard, province or across the country.
In addition, and in recognition of the remoteness of many of Indigenous Canadians, we have created a digital environment that facilitates their ability to register as a community based Indigenous Liaison Officer who can provide valuable services from home!
In over 700 communities and in over 75 different categories the Its Time for Change network, (ITFC), will provide jobs to as many as 37,000 potential liaison officers that will further the inclusion, engagement and development of economic opportunity. Incorporated into our business model, the premium membership, "Seven Generations" will receive 1000 complimentary credits that they can intern engage community-based liaison officers in the province, community and area of subject matter expertise of their choosing. Community Based Liaison officers will be able to redeem credits for cash. Members other than Seven Generations can purchase credits from within their dashboard.
Indigenous communities participate free! Offering the community an opportunity to share the economic potential of their communities with potential partners, employers and developers. It's Time For Change believes that the engagement of Indigenous communities will contribute greatly to the country's economic growth for generations to come. There is a truth that many have a hard time acknowledging, Indigenous Canadians, their communities have suffered from underfunding, systemic racism, and a host of other issues that are widely known today more than ever before. Things will change!
The economic inclusion network acknowledges this and as a result
will not impose any barrier
, (including membership fees), that would inhibit the participation of an Indigenous community in the network.! Communities can offer a comprehensive economic profile and contributing community insights that will facilitate "a deep dive" parameter search capability for interested and potential partners.
Indigenous communities are major employers, not too mention the hundreds of thousands of dollars they spend on the acquisition of goods and services year after year! Our recruitment, jobs posting and management and procurement functions are available to Indigenous communities without any costs!
For Canada's business community we are offering a value proposition like no other!
By itself, the digital recruitment industry is worth billions of dollars! Companies like Indeed, Zip recruiter and Career Builder and Beacon charge significant amounts of money for your job placement!
For our members there is no additional fees, limitations with respect to use or volume of postings of jobs. In addition, we provide a host of easy to use management and editorial functions. For this fact alone, regardless of how big or small you are, your geographic location, the product or service you are offering you should be a part of this network!
So, you either used one of these services before or you didn't. If you did you payed way too much and should immediately stop and join our network today so you and never pay for digital placements of you job opportunities again.
If you have not for whatever reason, (cost I suspect), there is an argument to be made that you may not attract the best talent for the opportunity you have. We believe that there is some merit to this argument, but that is not to say that you haven't been able to recruit great talent in the past. What we are saying is however, we have taken cost out of the equation so why not give it a try!
We provide one of the most comprehensive digital job placement services globally and as a member its yours to use without limitation! Don't forget the other side of the coin, our comprehensive job seeker functionalities.
Procurement is a critical tool in addressing economic, social and environmental issues facing our country today. The Government of Canada has implemented policies and procedures to achieve more desirable social and economic outcomes like the, (Procurement Strategy for Aboriginal Business), and yet struggles to link the achievement of its policies to wider local economic, social and environmental benefits to Indigenous communities and their businesses.
At ITFC we acknowledge that there are social and economic criteria embedded within many of the procurement policies and procedures, and not just by the Federal and Provincial governments but by Municipalities Cities and Towns, and the broader business community. Unfortunately, these criteria get ignored or are often misunderstood or not understood at all.
The government of Canada is implementing a strategy to increase Government spending from its current less than 1% to 5% with Indigenous Canadians, their communities and businesses! This will have a major impact on the social and economic health of Indigenous Canadians.
What we have recognized is this. The current process reveals several "tiers of procurement" that often go unnoticed and Indigenous communities are implementing their own procurement strategies deviating from the restrictive practices of the past.
Our strategy then is to educate and make our members aware of the procurement opportunities originating from and a result of investments with Indigenous Canadians, their communities and businesses. To do this we have built a world class tool for our membership to publish, edit, manage and connect "buyers and sellers"!
At ITFC we believe that progressive procurement activity should be at the forefront of all policy activities where economic, social and environmental factors are of key importance.
There are many functionalities within our holistic approach and we will address one by one, so stay tuned as they say!
Thanks again and please join the network today!!