Job Description
Overview of responsibilities :
Its Time For Change is a national leader in the advancement of Indigenous economic inclusion. The Indigenous Liaison officers responsibilities include community engagement, the recruitment and the development of the ITFC membership base. Based in Thompson Manitoba and covering all northern communities the liaison officer will advocate for and promote economic partnerships.
Qualifications :
A combination of education, training, and experience may be considered. Related fields of education include Indigenous Studies, , Natural Resource Management, Land Use Planning, Land Use Management, Public Administration, Resource Economics, Land and Resource Management, Geography, and Environmental Management.
Knowledge requirements :
Experience working with Indigenous communities, groups or stakeholders to resolve land use conflicts;
Experience in project management including research, policy, and program development Experience leading, or participating in, facilitations and conflict resolution with First Nations communities or stakeholders, and government
Experience dealing with a wide range of resource users such as government, industry, special interest groups, and the public or in the oil and gas industry as it relates to First Nations issues.

Special skills and abilities :
Our Indigenous Liaison Officers have insight into your community's priorities, experience as leaders and innovators, creators who have demonstrated a passion to enhance the economic future of their respective communities. We are looking for individuals who have a specific expertise within a specific area that can help build partnerships and bridges to economic growth and prosperity.
| | |
| --- | --- |
| Job Type : | Full Time |
| Employment Category : | Business Development |
Employer Profile
Sweatlodge Technologies Inc. designs and develops innovative online solutions within targeted and strategic niches. Initially development efforts have focused on what we refer to as the Change Trilogy. The change trilogy consists of three gateways with specific focus, economic capacity building, educational programming, and social enterprise development delivered on the following platforms.

1. www.itstimeforchange.ca
2. www.wewillchange.ca
3. www.willyouchange.ca

The economic inclusion network, is a holistic solution to building Indigenous economic capacity in Canada through collaborations, partnerships and the sharing of information. The network speaks to the emerging need of Canada's business community to engage both Indigenous communities and Indigenous owned businesses in a new era of economic growth and development.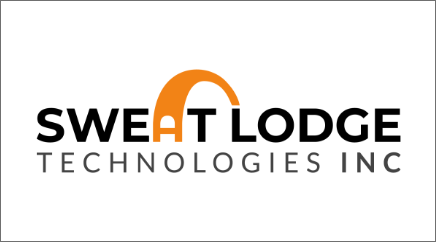 View more jobs by
Sweat Lodge Technologies Inc.
//=$employment_data['employer']?>
Visit Here
Network Partner